Lonesome Dove
By Larry McMurtry,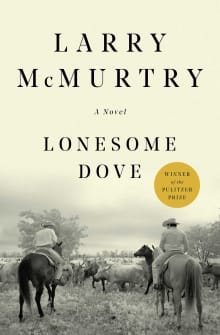 Recommended by D.V. Berkom
From D.V.'s list on westerns to read if you don't read westerns.
What can you say about this fabulous story that hasn't been said? You can't beat cattle drives, Texas Rangers, strong women, and a wagon-load of action and adventure. I only wish I could read it for the first time again! The miniseries was great, and introduced so many of us to Larry McMurtry's enduring story, but the book has nuances and scenes that can't be duplicated on screen. A must-read!
---