Appaloosa
By Robert B. Parker,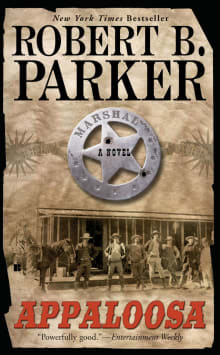 Why this book?
This book is the perfect example of a great Western. A stern, courageous lawman, tougher than forged steel. A young sidekick by his side. A beautiful woman in town that everyone wants.
Put those elements onto the page and then throw into it a cruel, evil rancher, who's already killed the city marshal and one of his deputies. What do you end up with? A kick-ass Western.
---