Elatsoe
By Darcie Little Badger, Rovina Cai (illustrator),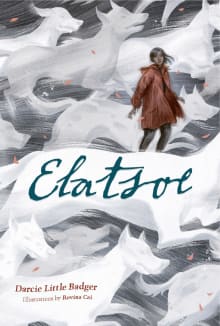 Recommended by Xan van Rooyen
From Xan's list on LGBT+ reads for spooky season.
This YA novel is unquestionably one of my all time favourite reads. It's about an asexual Apache girl with her ghost-dog sidekick in a world full of magic including faeries and vampires. The prose, the plot, the characters, the narrative structure—it was all brilliant and brought to life the story of a girl who can raise the ghosts of dead animals, a skill from her Lipan Apache family. A story that could've remained delightfully cute and sweet takes a decidedly darker turn when Elatsoe's cousin is the picture-perfect town of Willowbee. As Elatsoe begins to investigate, she uncovers some seriously gruesome secrets in an alternate version of small-town America shaped by magic and monsters.
---