Texas Women on the Cattle Trails
By Sara R. Massey,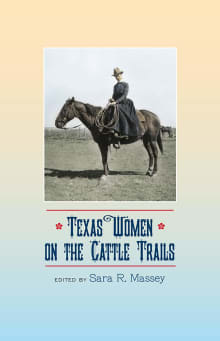 Recommended by Tracey Hanshew
From Tracey's list on the best books on cowgirls and ranching women.
Cattle drives although a relatively brief episode in history largely contribute to tales of the cowboy that helped writers and Hollywood to later make him an American icon. Texas Women on the Cattle Trails provides a history of sixteen of the women who contributed to and participated in cattle drives originating from Texas. This edited collection offers individual stories of these women and based on their own accounts which give us an inside glimpse into how this era shaped their lives. Meet real cattlewomen who built ranching empires, who showed courage and spunk, and enjoyed a closeness with nature while viewing buffalo and gazing at the stars along their journeys.

---