Wapiti Wilderness
By Margaret E. Murie, Olaus Murie,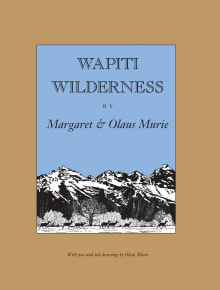 Recommended by Patrick Dean
From Patrick's list on first-person narratives about the outdoors.
I really love a lot of the writing between the two world wars — there's something clear-eyed but lacking in guile, almost willfully large-spirited and generous. The two Muries alternate chapters, Mardie describing everyday life in the beautiful but rapidly-changing Jackson Hole of the 1930s and 40s, while Olaus writes about and illustrates his work as a famous wildlife biologist. I regularly re-read this book when I want to feel good about people and the world.

---