The River of Doubt
By Candice Millard,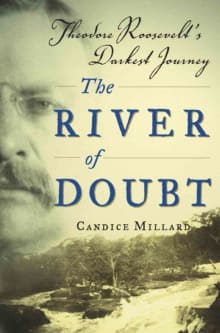 Recommended by Michael J. Tougias
From Michael's list on edge of your seat true stories of survival.
I thought I knew about the life of Theodore Roosevelt, but River of Doubt proved me wrong and I was hooked by the second page. After his term as President, Roosevelt undertakes a grueling mission to explore an uncharted tributary of the Amazon with his son and a couple of others. Roosevelt's grit and determination prove no match for the river and rainforest. Several times they are on the brink of death or are lost.
Besides learning about science and nature I was interested in how different people respond to stress. I might have given up and never been heard from again, but Roosevelt and his son show incredible perseverance, and the reader wonders if that will be enough to save their lives.
---