A Primate's Memoir
By Robert M. Sapolsky,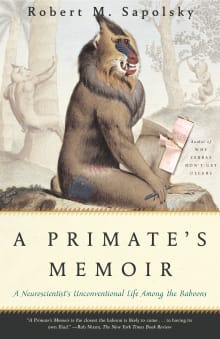 Recommended by Anthony Ham
From Anthony's list on wild Africa.
Funny and wise in equal measure, A Primate's Memoir is a window on baboon social dynamics with plenty of forays into the world of safari tourism that he observes from askance. Sapolsky has since gone on to become one of the science world's keenest observers of human behaviour, and his portrayals of baboon and human interactions are priceless.
---