The Tree Where Man Was Born
By Peter Matthiessen,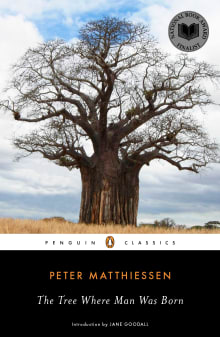 Why this book?
I could have chosen any of Matthiessen's books set in Africa – Sand Rivers and African Silences are both magnificent – but The Tree Where Man Was Born is a book of wise observations, superb writing, and great humanity. Whether writing about the Maasai, the poignant death of a zebra, or the landscapes of the Serengeti, the words are perfectly chosen and the tone elegiac. The final chapter, 'At Gidabembe' is a masterpiece.
---