Inside Passage
By Michael Modzelewski,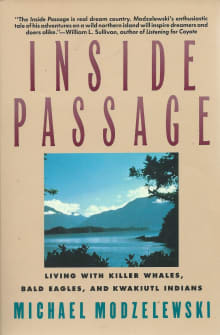 Recommended by Patrick Dean
From Patrick's list on first-person narratives about the outdoors.
This late-90s account of Modzelewski's time among the islands of the Inside Passage north of Vancouver is a little bit out there, figuratively as well as literally; the symbolism can be a wee bit heavy at times ("inside passage" — get it?). But the life he portrays, the incredible beauty and power of this part of the world, the characters he describes so indelibly, make this a book that I've gone back to again and again.

---