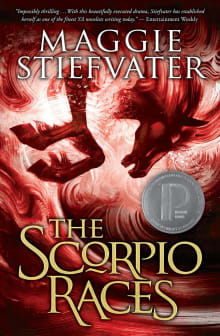 The Scorpio Races
By Maggie Stiefvater
Why this book?
Puck is the first female to enter her island's annual "horse" race, a deadly event featuring ferocious and man-eating sea horses. If you can ride the beasts that come ashore to the island every November without being eaten or carried off to be drowned at sea (and then eaten) the monetary prize can make a huge difference in an economically poor area. 75% of Puck's fight in this book is overcoming objections to entering the race with the last 25% being the race itself. 
Ms. Stiefvater's writing is incredibly beautiful and as an added bonus I discovered we share our…
From the list:
The best girl power books I wish I'd read as a teenager
When you buy a book we may earn a small commission.