Fathoms
By Rebecca Giggs,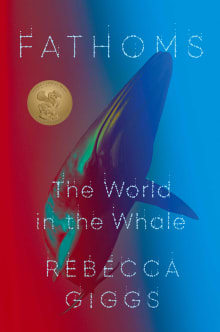 Recommended by Mitchell Thomashow
From Mitchell's list on deep environmental learning.
Fathoms is a remarkable narrative about the human relationship with whales, and how our understanding of that relationship lends insight to both the human condition, the state of the oceans, and of course, the survival of whales. While reading Fathoms you will learn a great deal about how you perceive nature, and how whales are a barometer for that insight. You will experience both the compassion and savagery of humanity, and you will ponder questions about the meaning of life. Fathoms is wide-ranging, and includes great insights about how technology changes our relationship to the natural world, and our understanding of human history. Most importantly, it helps you perceive the world differently, and develop empathy (as much as humanly possible) for what the whale experiences. It is also brilliantly written.
---