Magician
By Raymond E. Feist,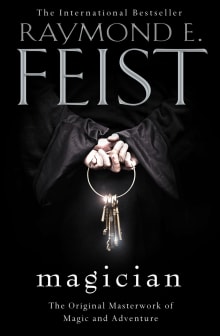 Recommended by Nicholas Woode-Smith
From Nicholas' list on fantasy to get lost in a world of magic and monsters.
While I grew up on Narnia, The Lord of the Rings, and His Dark Materials, I still credit Feist's Riftwar Saga for sparking my true love of fantasy. This epic spans a total of 31 books, crafting a multigenerational tale of a world of magic, cataclysm, monsters, and continuously rising stakes that never feel trite.
Through all my years reading, nothing has topped it. It's high time I start a re-read.
---