The Silent Steppe
By Mukhamet Shayakhmetov, Jan Butler (translator),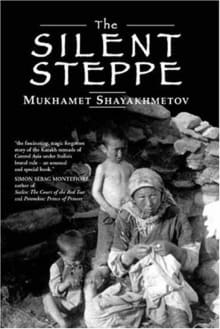 Recommended by Joanna Lillis
From Joanna's list on to summon up the spirit of Central Asia.
This beautifully-crafted memoir beginning in 1930s Soviet-ruled Kazakhstan inspired me to seek out a survivor of the famine that tore through the land and left over a million Kazakhs dead during that traumatic decade. I found a feisty nonagenarian who recounted how she walked from Kazakhstan to China at the age of six to find food. Shayakhmetov's book charts the famine and the accompanying destruction of the nomadic lifestyle the Kazakhs had led for generations until the iron fist of Soviet rule came crashing down. He lyrically evokes his carefree childhood as the son of nomadic herders, which came to an abrupt end when the Soviets seized their herds, corralled them into collective farms, and shot his father. Harrowing, but uplifting too – a story of survival against the odds.
---