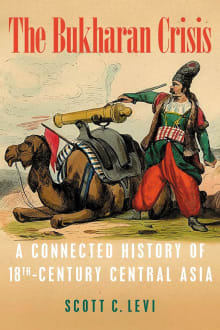 The Bukharan Crisis: A Connected History of 18th Century Central Asia
By Scott C. Levi
Why this book?
This lively historiographical essay (yes, there is such a thing) blows up the old story of a stagnant Central Asia cut off from world trade by the maritime empires of early modern Europe. Levi looks at the economic, environmental, and military causes of dynastic collapse in Bukhara to show that the region was deeply connected to global currents even as it careened from one political crisis to another. This is a must-read for anyone interested in early modern world history.

From the list:
The best books on modern Central Asia
When you buy a book we may earn a small commission.