Through Sand & Snow
By Charlie Walker,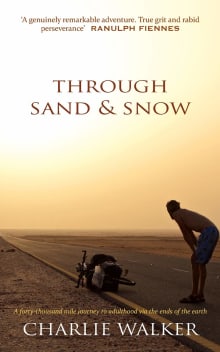 Recommended by Sean Conway
From Sean's list on long distance cycling.
Also very well written. Charlie chooses the roads less travelled and he meanders for nearly 4 years from the UK to Singapore then back and down through Africa to Cape Town before turning around and cycling back up Africa to the UK. He got arrested in Tibet. Had a pony stolen in Mongolia and nearly got killed by a drunken mob in Ethiopia. Gripping throughout.

---