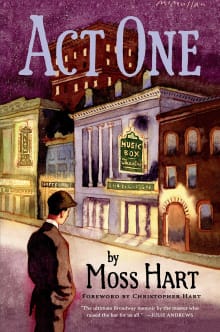 Act One: An Autobiography
By Moss Hart
Why this book?
In this 1959 memoir, the You Can't Take It With You playwright tells the story of how he dreamed his way out of deepest, dreariest Brooklyn, inspired by an outlier aunt who turned him on to Broadway. Hart's Promised Land is just a long subway ride away from his tenement home, but it takes a Moses-like journey to get him there for good—whereupon he renounces traveling by subway forevermore.

From the list:
The best books about coming of age in New York City
When you buy a book we may earn a small commission.