First Time Ever
By Peggy Seeger,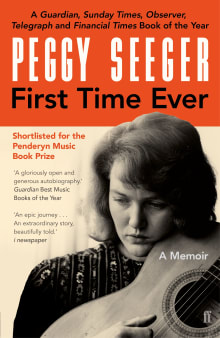 Recommended by Bonnie Morris
From Bonnie's list on women in rock, folk, and blues.
Not everyone who loves and admires this folk musician, the half-sister of Pete Seeger and a longtime collector of English folk ballads, knows her as the songwriter behind Roberta Flack's hit "The First Time Ever I Saw Your Face;" hence the title. The quirky style of this real page-turner provides fantastic stories of folk heritage, song collecting, love, child-rearing, radio performance activism, encounters with English Travelers, travels to China, and life growing up as a daughter of the ethnomusicologist Charles Seeger.

---