There Was a Time
By Alan Leeds,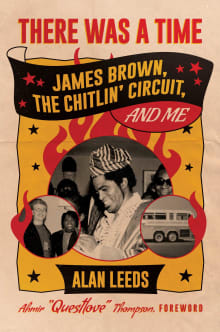 Recommended by A.J.B. Johnston
From A.J.B.'s list on the best books about rock 'n' roll in the 1960s.
Alan Leeds does a wonderful job presenting his eyewitness experiences as part of the James Brown entourage in the 1960s and beyond. The reader can't wait to find out what happens next in the riveting story he presents of Soul Brother No. 1, the "hardest working man in show business." It's a fascinating tale, which presents Brown as an innovative musical force, determined artist, forceful businessman, and unpredictable personality. It's a behind-the-scenes look at the Chitlin' Circuit when soul music was taking off as a dynamic new genre—as recalled by a young, Jewish kid from Queens who joined James Brown's team and learned the music business at the hand of the performer who mastered it.

---