My First Classical Music Book: Book & CD
By Genevieve Helsby,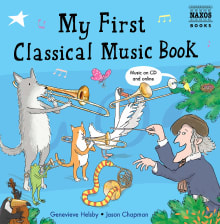 Why this book?
This is a great little book for introducing younger readers to their first pieces of classical music. Although it is meant for a younger audience, there are many anecdotes that slightly older readers will also enjoy. The accompanying music is available in both a CD and an online version. The recordings are from Naxos which has an excellent music library of top-notch performances. A great value!
---