Guitarmaking
By William Cumpiano, Jonathan D. Solomon,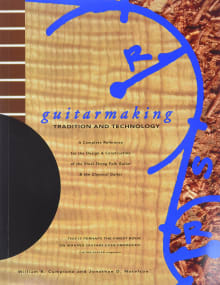 Recommended by Michael Dresdner
From Michael's list on for woodworkers to expand their horizons.
Making a guitar is something many woodworkers aspire to, but are often stymied by what seems to be the daunting nature of the work. Actually, it's fairly simple; something the average woodworker can easily do. All you need is the right advice. This is the best comprehensive book on guitar making you can find. It will give you straightforward information, step by step, to help you successfully build your own guitar.
---