Guitarmaking: Tradition and Technology: A Complete Reference for the Design & Construction of the Steel-String Folk Guitar & the Classical Guitar
By William Cumpiano, Jonathan D. Solomon,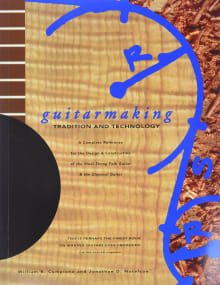 Why this book?
Making a guitar is something many woodworkers aspire to, but are often stymied by what seems to be the daunting nature of the work. Actually, it's fairly simple; something the average woodworker can easily do. All you need is the right advice. This is the best comprehensive book on guitar making you can find. It will give you straightforward information, step by step, to help you successfully build your own guitar.
---