Fruit Trees for Every Garden: An Organic Approach to Growing Apples, Pears, Peaches, Plums, Citrus, and More
By Orin Martin, Manjula Martin,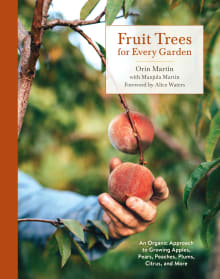 Why this book?
Fruit Trees for Every Garden was an excellent guide for me as I dream of planting my small backyard orchard. You can tell by reading the text that Martin really knows his stuff and as you read it feels more like an old friend sharing their wisdom over coffee than reading a textbook. The photos are lovely and warrant checking out the book on their own. Martin also dives extensively into the importance of using compost when planting trees, so he earns big points from me.
---