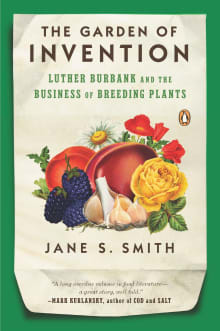 The Garden of Invention: Luther Burbank and the Business of Breeding Plants
By Jane S. Smith
Why this book?
Gardening, whether in a backyard or a hundred-acre orchard, is an audacious attempt to improve on nature, and Smith's fascinating hybrid of biography, history, and botany brings to life the most audacious of them all. The only biography on my list, I've included it because, in an age where we might be forgiven for thinking it takes millions of corporate dollars and genetic engineers to produce a new plant, The Garden of Invention reminds us how one man's singular determination, patience, and brilliance can change the world. And produce the perfect potato for McDonald's French fries.

From the list:
The best books on a gardening life
When you buy a book we may earn a small commission.