Harvest: Unexpected Projects Using 47 Extraordinary Garden Plants
By Stefani Bittner, Alethea Harampolis,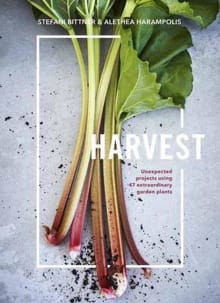 Why this book?
Harvest is a beautifully photographed book that verges on coffee table book status, but more importantly than that, the author provides all kinds of ways to use garden produce in cocktails, beauty products, functional arrangements, and more, all arranged by season. Includes growing tips and inspiration for using more than 40 different garden plants.
---