Plant Partners: Science-Based Companion Planting Strategies for the Vegetable Garden
By Jessica Walliser,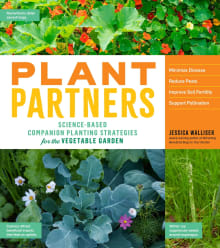 Why this book?
Plant Partners takes the mystery out of companion planting. Based on scientific research, Jessica shows which plant combinations help ward off insects, weeds, and diseases, while allowing your vegetables to grow strong and yield well. The book begins by talking about all the elements you'll need for a successful organic garden. These include soil preparation, cover crops, and plant supports. Then she dives into the best companion planting schemes that really work in the garden. 
---