The Regenerative Garden
By Stephanie Rose,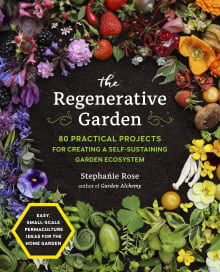 Recommended by Maria Colletti
From Maria's list on indoor gardening houseplant.
Stephanie has taught me so much about gardening that I didn't even know I needed to know. Her beautiful lessons about permaculture, a word that I didn't understand what it meant until Stephanie took the time to teach me! This is a must-need book in your gardening library.
She has created a beautiful garden of her own where she time-tests all her teachings. The climate in Vancouver Canada makes this a great environment. Stephanie and I became friends years ago when she started her blog and she has promoted my work on several occasions.
I trust her judgment and know she knows her subject and then some!
---