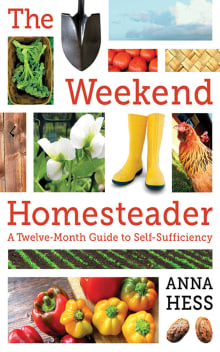 The Weekend Homesteader: A Twelve-Month Guide to Self-Sufficiency
By Anna Hess
Why this book?
Even if you aren't interested in becoming fully self-sufficient, this book is an eye-opening and exciting look at the possibilities available to us. Growing our own food (even some of it) can help us to reconnect with nature. It's also very empowering.

From the list:
The best books on nature connection
When you buy a book we may earn a small commission.