Discover Your Dharma: A Vedic Guide to Finding Your Purpose
By Sahara Rose Ketabi,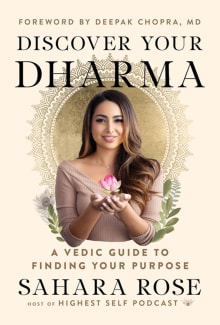 Why this book?
This book is a powerful companion to support you in shifts within your personal, business and spiritual life. As many are waking up each day to a very deep yearning to discover who they truly are and what their true purpose in life is, Discover Your Dharma will guide you in unearthing these most potent truths, all while delivering said guidance in a down-to-earth, relatable and digestible way. This book will empower you to take aligned action to finally live the life your soul is seeking.

---