Race and Reunion
By David W. Blight,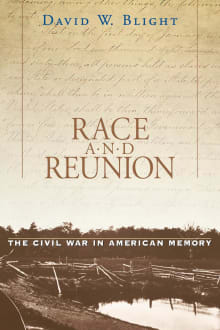 Recommended by Nina Silber
From Nina's list on the best books on the ongoing legacy of the American Civil War.
This book was, for me, like a light bulb that suddenly illuminated a dark terrain: a brilliant analysis of how American memories of the Civil War often bear so little relationship to what really happened in the actual war. Historian David Blight not only dissects myths, like the "Lost Cause", he also explores the powerful pressures that compelled many Americans, especially white Americans, to pledge allegiance to a reconciliation between the sections. As he observes, that drive to reunify was often accompanied by amnesia about how slavery drove the sections apart and how the long history of black enslavement left a lasting scar on American life.
---