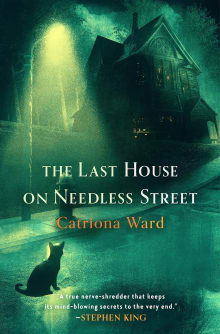 The Last House on Needless Street
By Catriona Ward
Why this book?
This is a "hard to describe without giving it away" book! I think it's one of the most uniquely told stories I've read. It opens on the eleventh anniversary of a missing girl, and we learn that Ted, who lives with his daughter and his cat in the last house on Needless Street, had been questioned when it first happened. Slowly, in a clever and intriguing way, we come to realise things aren't how they seem. There are secrets buried in the forest at the end of the street, waiting to be unearthed. I really enjoyed trying to figure out…
From the list:
The best psychological thriller books with a jaw-dropping twist
When you buy a book we may earn a small commission.