Kim Jiyoung, Born 1982
By Cho Nam Joo, Jamie Chang (translator),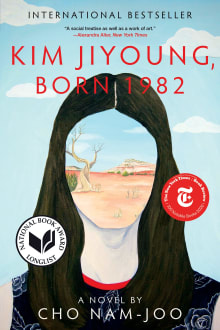 Why this book?
It came as no surprise to me, having spent so much time in the country, that Korea has long been and still is a sexist society, and this book illustrates that sexism brutally. When I lived there, my good friend, a woman, was a professor of biochemistry, and she struggled in her career the way men didn't have to. Also, while people thought nothing of my going out to a pub with my male friends, it was somewhat scandalous when I did the same with this woman. In this novel, set in more recent times, a young woman has similar troubles trying to find her way. For many readers, it has served as a wake-up call for Korean society.
---