The Ten Things to Do When Your Life Falls Apart
By Daphne Rose Kingma,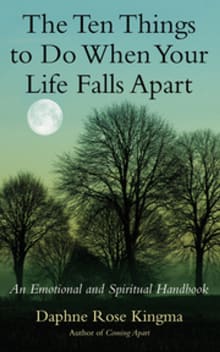 Recommended by Jen Lawrence
From Jen's list on getting through divorce successfully.
Psychotherapist Daphne Rose Kingma offers ten coping strategies to heal your heart when struggling with life's devastations, including divorce. This is a soothing read if one is still raw with grief as it offers both hope and practical suggestions for moving through loss. Divorce can be a chance to heal old wounds and grow and this book offers a terrific start to that process.

---