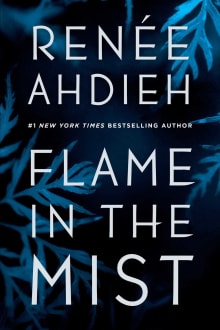 Flame in the Mist
By Renée Ahdieh
Why this book?
A retelling inspired by the ballad of Hua Mulan, this tale is not a fairy tale in the sense of princesses, but a powerful legend in its own right. Taking place in feudal Japan, the character Mariko immediately weaved her place as my favorite. Always thinking how she can best escape or twist a situation to her advantage, the beginning of the story featured her setting out to find who was trying to kill her, and never stopped from there. Including finding her own found family of outlaws, and able to use her love of experiments in any way she…
From the list:
The best YA fantasy novels that are inspired by a fairy tale
When you buy a book we may earn a small commission.