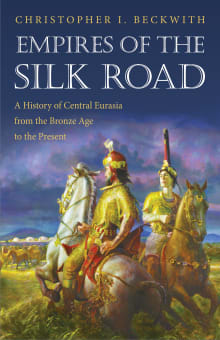 Empires of the Silk Road: A History of Central Eurasia from the Bronze Age to the Present
By Christopher I Beckwith,
Why this book?
While only one chapter of Empires of the Silk Road is dedicated to the Scythians, this book is a compelling introduction to Central Eurasian peoples throughout history. Beckwith's work stabs right at the heart of ancient and modern writings that frame the Scythians and other nomadic peoples within a pejorative "barbarian" framework. More than that, he explores how societies such as the Scythians viewed themselves, which differs greatly from other approaches, which use them only as a foil to more sedentary peoples.

From the list: