Intoxicating Manchuria
By Norman Smith,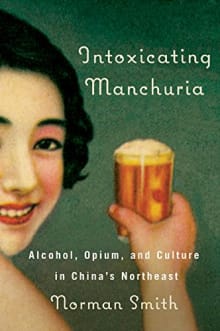 Recommended by Annika A. Culver
From Annika's list on Manchukuo (Manchuria).
This excellent book illuminates the culture of intoxicants in northeast China under Japanese occupation. Smith examines Chinese literature, advertisements, and popular culture to show how liquor and opium were depicted in contemporaneous mass media and impacted local urban communities. He also investigates how popular conceptions of "health" tied in with programs initiated by the Japanese authorities to control local populations, while advertisers of patent medicines, cordials, and tonics also picked up on these themes. Some of the highlights of Intoxicating Manchuria include masterfully vivid descriptions and illustrations of cartoons revealing the uneasy relationship between law enforcement, retailers, public health practitioners, and corporations.
---