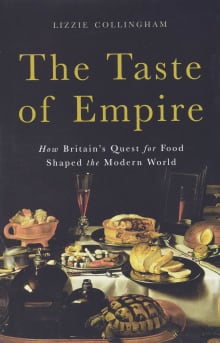 The Taste of Empire: How Britain's Quest for Food Shaped the Modern World
By Lizzie Collingham
Why this book?
Collingham has written multiple books on food and the British Empire, and this one is my favorite. Stretching from 1545 to 1996, each of the twenty chapters selects a historical meal, dissecting its ingredients and manner of preparation in order to explore the imperial forces and experiences that created it. Painstakingly research, each chapter is a standalone history.

From the list:
The best books on food and empires in history
When you buy a book we may earn a small commission.