The Opium War
By Julia Lovell,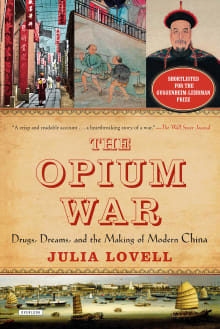 Recommended by Bill Hayton
From Bill's list on the emergence of modern China.
A brilliant account of the two Opium Wars showing how they have been remembered in particular ways in order to make modern political points. Lovell shows us how political operators on both sides used the question of the opium trade to further their own interests. It exposes the nasty business of imperialism but also takes down a lot of myths about the wars. The book allows us to see the conflicts both in terms of what happened at the time, and how views over those events changed over the following century and a half. She explores the international history of opium and how it became linked with racist representations of Chinese overseas and how this continues to affect relations between peoples and governments today.

---