Poppies, Politics, and Power
By James Tharin Bradford,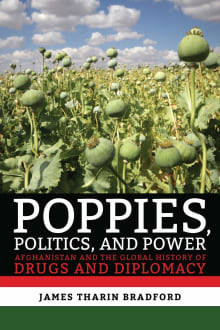 Recommended by Phil Halton
From Phil's list on the War in Afghanistan.
Drug trafficking has become entwined with Afghanistan in the minds of many, though the true situation is often misunderstood. Bradford's meticulous research not only clearly explains the present situation, it places it in the broader historical context that is almost always missing. The legal trade in opium has deep roots in Afghanistan, and even in the present day, there are as many senior government officials benefiting from it as there are insurgent leaders. He also explores the growing problem with addiction that plagues Afghanistan, humanizing a complex problem.

---