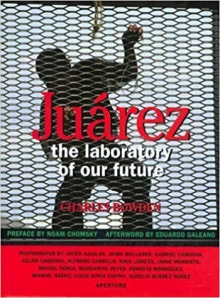 Juarez: The Laboratory of Our Future
By Charles Bowden
Why this book?
I could have picked almost any of Bowden's books on the border, for example, the excellent Murder City, but I'm choosing Laboratory of the Future as it's the first piece of his writing I came across. Bowden, who lived on both sides of the US/Mexican border for many years, was intimate with his subject, and the brutal power of his journalistic writing puts most novelists to shame. He is not afraid to question us or confront us, or hide his anger, but it is never unwarranted. In this book, he, and the thirteen Mexican photographers whose frequently shocking images accompany…
From the list:
The best books on the USA / Mexico border, drug cartels, and misery
When you buy a book we may earn a small commission.