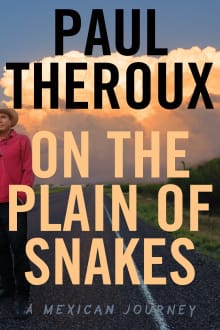 On the Plain of Snakes: A Mexican Journey
By Paul Theroux
Why this book?
Another deeply insightful book from Paul Theroux, On the Plain of Snakes explores the cultural richness and sometimes dangerous aspects of Mexico. With a forward style and charisma, he comes face to face with narcos, police, corruption, migrants, and the sometimes frightening indigenous culture. His writings are not just all darkness and gloom. He goes to great lengths to describe the importance of family in a country with virtually no social network. He talks with the educated, the poverty-stricken, and even meets the leader of the Zapatistas.  After reading On the Plain of Snakes' you will develop a new appreciation…
From the list:
The best books about travel adventures
When you buy a book we may earn a small commission.