The Heyday of Natural History, 1820-1870
By Lynn Barber,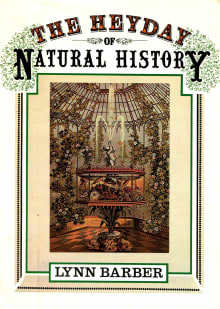 Why this book?
I found this delightful, well-written account of great interest and reference. It covers the widespread passion for all aspects of natural history during the Victorian era, how the collectors of ferns, seashells, birds' eggs, and skins, butterflies, beetles, orchids, and all manner of curiosities from the natural world, pursued their hobbies. This general acceptance by society led to the formation of clubs, articles, and even specialist journals and popular lectures by amateurs and scientists.
Beautifully illustrated, this book, even though constrained in its timeframe, provides a wonderful introduction to the topic. Since I cover many of the people and motives included here, I much enjoyed another writer's perspective on them.

---