Masterpiece
By Elise Broach, Kelly Murphy (illustrator),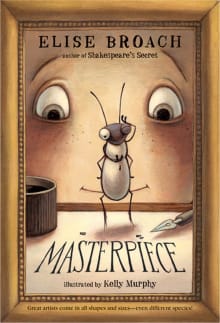 Recommended by Wendy McLeod MacKnight
From Wendy's list on middle grade that promote a love of art.
A middle-grade novel about an artistic beetle? Sign me up. This delightful story of a talented beetle named Marvin, his human friend James, who work together to help the Metropolitan Museum of Art recover a stolen artwork is delightful, thrilling, and heartwarming. It's not always easy to have (or not have) artistic talent!
---