West with Giraffes
By Lynda Rutledge,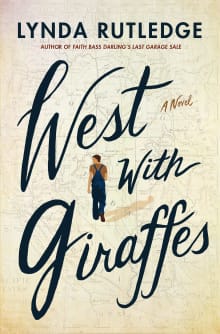 Recommended by Keri Cronin
From Keri's list on animal history.
Unlike the others on my list, this book is a work of fiction. I loved this book and would go out on a limb and say it is one of the best novels I have ever read. I am still thinking about it months later! It is based on real-life events, but the author uses a fictional framework to bring the reader up close and personal with two giraffes who made an extraordinary journey across the United States during the Great Depression. I love how Lynda Rutledge uses animal history to tell a compelling story.

---