Entwined
By Heather Dixon,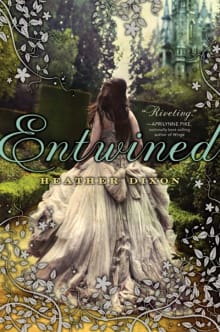 Recommended by Joanna Ruth Meyer
From Joanna's list on the best young adult fairytale retellings.
This is my favorite The Twelve Dancing Princesses retelling! Heather Dixon includes all twelve princesses, named after various plants, and gives them distinct enough personalities that not only can you keep them straight, you care about each one. This story follows Azalea, the eldest of the twelve sisters, and the mysterious Keeper, who invites the princesses to dance every night in his silver forest. But the Keeper likes to keep things, and can Azalea bear to pay the cost? Eerie and gorgeous, romantic and masterful!

---