Sammy Keyes and the Hotel Thief
By Wendelin Van Draanen,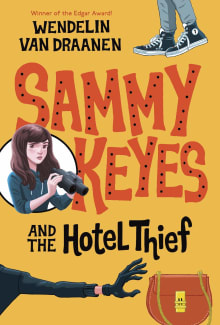 Recommended by Linda Joy Singleton
From Linda's list on for young readers on puzzling and magical mysteries.
When Sammy Keyes witnesses a burglary, she must solve the crime before the thief catches her! Sammy is clever, sneaky, sassy, and brave. Her actress mother is too busy for her, she doesn't have a father, and she's living illegally with her grandma in a seniors-only hotel. Exciting, mysterious, and funny! Not many series go past three books, but super sleuth Sammy stars in 18 books! I collected the whole series.
---