A Natural History of the Senses
By Diane Ackerman,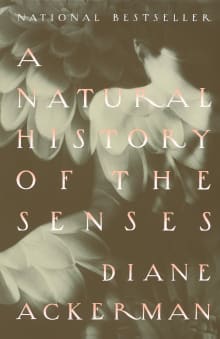 Recommended by Rachel Herz
From Rachel's list on intellectual and creative inspiration.
A Natural History of the Senses is gorgeously written and poetic while simultaneously presenting accurate basic science about our five senses. Diane Ackerman stunningly shows how a gifted writer can decipher a field, captivate the general public, and elicit the fascination and wonder that a topic deserves. I am also ever delighted by the fact that the book starts with the sense of smell, rather than relegating it to the least and last section as most books on our senses do. A Natural History of the Senses is a beautiful compendium of biology and a tour of human perception.

---