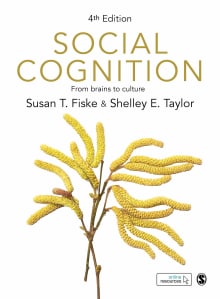 Social Cognition: From Brains to Culture
By Susan T. Fiske, Shelley E. Taylor
Why this book?
The new fourth edition of the classic text on cognitive social psychology with many important implications for understanding consumer psychology. The authors are leading researchers and the text is organized using an information processing perspective. The text covers classic social psychological topics, such as person perception, person memory, stereotyping, attitudes and persuasion, causal inference, and decision making. The text is science-based, high level, but also very readable and appropriate for a general audience.

From the list:
The best books on consumer psychology
When you buy a book we may earn a small commission.