The New Economics for Industry, Government, Education
By W. Edwards Deming,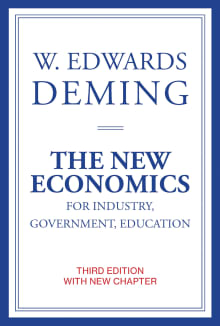 Recommended by Jardena London
From Jardena's list on business without tasting like medicine.
Deming's work is classic. He understood how messed up the corporate world was getting way back in the 1960s. But we Americans wouldn't listen, so he went and helped Japan, and most notably, Toyota. It's fascinating to read his work that was way ahead of its time and notice the things we are just starting to implement today. It's also a great prophecy of what's to come.

---