Creating Money
By Duane Packer, Sanaya Roman,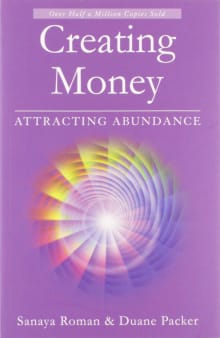 Recommended by Jen Sincero
From Jen's list on adopt a mindset of wealth.
The title of this book is a tad misleading because it's about so much more than money, yet since most people want to make more money, the good news is they'll pick it up and get way more than they bargained for by reading it and doing what it says. While it does indeed teach you how to create money, it also gives clear instruction on meditation, clearing blocks, manifesting, working with energy, gaining clarity, etc. All of which contribute to manifesting money, as well as pretty much everything else, into your life.
Easy to read and follow with simple exercises and deceptively deep concepts broken down, this is an awesome starter book as well as one to always have around to provide important reminders and re-alignment.
---