The Radetzky March
By Joseph Roth,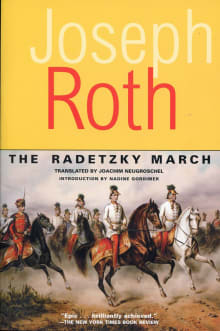 Recommended by Anton Gill
From Anton's list on the best I have read so far.
Joseph Roth, an alcoholic, itinerant journalist who never had a proper home, was a friend of Stefan Zweig but enjoyed nothing like his success; yet I think this is one of the greatest neglected novels ever written. The last, collapsing days of the Austro–Hungarian empire are depicted through a family saga whose characters burn themselves onto one's mind. Claustrophobic, unremitting, reminiscent in some ways of Kafka at his best, for my money this knocks Zweig's Beware of Pity into a cocked hat! A depiction of a degenerate society at its last gasp surely also has strong parallels with the modern world.
---