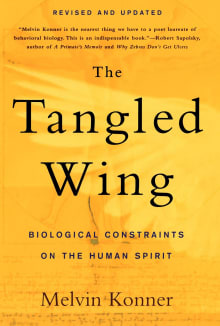 The Tangled Wing: Biological Constraints on the Human Spirit
By Melvin Konner
Why this book?
Melvin Konner is an anthropologist who joined the sociobiology revolution of the 1970s.  Like Barash, his style is sheer pleasure. He ranges from biology and psychology to research on hormones.  And his tales, his evidence, are fascinating beyond belief. They are derived from research on primitive tribes like the !Kung San In southern Africa, whose way of life sheds new light on the things you and I do every day.

From the list:
The best books to change the way you think
When you buy a book we may earn a small commission.